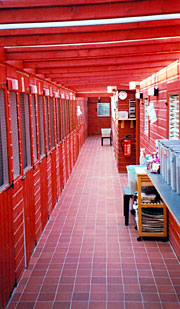 Prices - 2023
(Prices are per day)
Single Unit (1 cat) - £10.00
Double Unit (2 cats) - £18.00
Large Unit (3 cats) - £22.00
Family Unit (4 cats) - £25.00
Guinea Pigs and other small animals - £4.00
The price includes food, bedding, litter, and heating. Your cats are covered by our insurance policy for the duration of their stay with us. It does not cover pre-existing conditions. If your cat requires medical attention during its stay, you will be responsible for all outstanding vets' bills. The cattery will not accept responsibility for any outstanding vets' bills or the outcome of an unsuccessful insurance claim.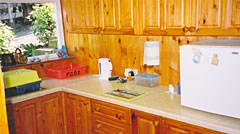 Diet
We understand the importance of maintaining a diet and we aim at all times to feed your cat the same food it would receive at home. We have a varied menu including Whiskas, Felix, Iams, Hills Science Plan, Royal Canin, Go Cat, and many more. We do not provide cat milk or any specially formulated or prescription diets.

Bookings Details
We ask all our customers to book early to avoid disappointment, especially during the school holidays. Please ensure when making your booking that you take your travel arrangements into consideration. It is your responsibility to arrive when we are open, not ours to be open when you arrive, so do please check our opening hours before you set off. Please do not arrive at the cattery outside our opening hours without prior arrangement.
We require a 20% non-refundable deposit for all bookings. Provisional bookings will only be held for 7 days. Upon receipt of your deposit we will send you a written booking confirmation. The cattery will not accept responsibility for late or lost deposits which may result in lost bookings. If you decide to cancel your booking your 20% deposit will not be refunded. If you cancel within 7 days of the start of your cat's stay, payment will be requested in full.
If you decide to collect your cat before the end of its stay, for whatever reason, you will be asked to pay for the dates booked in full.
We can accept payment in cash, cheque, or bank transfer only.

Vaccinations
All cats must have full and up to date vaccinations and proof must be shown before they will be accepted into the cattery. All adult male cats must be neutered. Please inform us as soon as possible if your cat/s has a medical condition or will need to be given medication during their stay. We may not be able to manage all conditions.

Fleas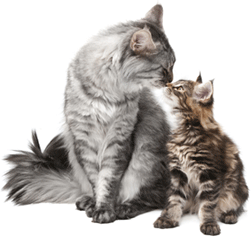 Fleas Please ensure that your cat/s has been treated for fleas at least three days before their stay. Frontline, Advantage, or Advocate are the best methods and can be obtained from your vet or we can treat them on their arrival. A charge of £12.00 will be made for each cat that we have to treat for fleas during their stay. Please remember that shop-bought products only give short term protection.